招待講演#1

―Invited Talk#1―
講演タイトル
ムーンショット目標6ー2050年までに、経済・産業・安全保障を飛躍的に発展させる誤り耐性型汎用量子コンピュータを実現
講演者
北川 勝浩
大阪大学 教授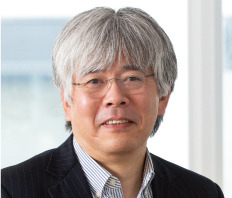 日時
2022年1月20日(木) 15:40〜16:40
会場
講演概要
2018~19年に世間を騒がせたムーンショットが2020年秋からスタートした。目標6は他の6つの目標とやや異なり、明確に誤り耐性型汎用量子コンピュータの実現を目指している。この目標の背景と、これを達成するために構想ディレクターとして想定したシナリオ、公募によって選ばれた7名のPMの研究開発プロジェク トを紹介し、暗号・情報セキュリティとの接点を議論したい。
略歴
1981年大阪大学工学部電子工学科卒業
1983年同工学研究科電子工学専攻修士課程修了
1983年日本電信電話公社武蔵野電気通信研究所研究員
1991年NTT基礎研究所主任研究員
1993年大阪大学基礎工学部助手
講師、助教授を経て
2003年大阪大学大学院基礎工学研究科教授
2021年大阪大学世界最先端研究機構量子情報・量子生命研究センター長

博士(理学)
専門は量子情報、量子計算、量子計測
2020年よりムーンショット目標6構想ディレクター、内閣府量子技術イノベー ション会議構成員
Physical Review A 50周年マイルストーン論文に選定

招待講演#2

―Invited Talk#2―
講演タイトル
Security And Privacy Compromises in COVID Time
講演者
Prof. Serge Vaudenay
EPFL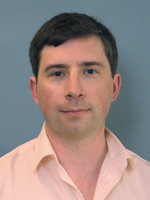 日時
2022年1月20日(木) 16:40〜17:40
会場
講演概要
The pandemic gave the opportunity to develop technological solutions such as contact tracing. This came with many security and privacy challenges, as well as with ethical issues. In this presentation we will discuss some of these issues and the compromises which were made. The presentation will mainly focus on the Swiss case.
略歴
Serge Vaudenay entered at the Ecole Normale Supérieure in Paris in 1989 with a major in mathematics. He received his PhD in computer sciences from University of Paris 7 - Denis Diderot in 1995. He subsequently became a research fellow at CNRS (National Center for Scientific Research in France). In 1999, he was appointed as a Professor at the EPFL, where he created the Security and Cryptography Laboratory.

He works on cryptography and the security of digital information. Most of his work relates to security analysis and provable security of cryptographic algorithms and protocols, specially in secure communication, post-quantum cryptography, RFID protocols and distance bounding. Recently, he joined the GlobalID company where he develops secure privacy-preserving applications based on biometry.
招待講演#3

―Invited Talk#3―
講演タイトル
Cryptography in the Proof-of-Work Era
講演者
Prof. Juan Garay
Texas A&M University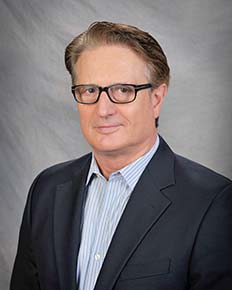 日時
2022年1月20日(木) 20:00〜21:00
会場
講演概要
For over 20 years the term "proof of work" (PoW) has been used liberally in the cryptography and security literature to describe a cryptographic primitive that has been applied in a variety of settings, including spam mitigation, sybil attacks, and denial of service protection. Arguably, the most impactful application of PoWs, however, is in the design of blockchain-based protocols such as Bitcoin. At a high level, the way PoWs enable such protocols is by slowing message passing for all parties indiscriminately, thus generating opportunities for honest parties' views to converge, under the assumption that their aggregate computational power exceeds that of the adversary.


This talk comprises two parts. First, despite the evolution of our understanding of the PoW primitive, pinning down the exact properties sufficient to prove the security of Bitcoin and related protocols has been elusive, as all previous analyses of blockchain protocols have been performed in the random oracle model. In this talk we identify such properties, and then construct a protocol whose security can be reduced to them in the standard model, assuming a common reference string (CRS).


Second, regarding the realizability of two important problems in the area of cryptographic protocols -- Byzantine agreement (BA) and secure multiparty computation (MPC) -- recall that they require that in the absence of a private correlated-randomness setup, such as a public-key infrastructure (PKI), protocols can only tolerate up to t < n/3 of the parties being malicious. On the other hand, the main application PoW blockchains enable, "Nakamoto style" consensus, shows that even a minority (i.e., t < n/2) of corrupted parties can be tolerated as long as the majority of the computation resources remain in honest hands. The above apparent contradiction begs the question of whether the mismatch is due to different goals and models, or whether the "resource-restricting'' paradigm can be generically used to circumvent the n/3 lower bound. We formally demonstrate how the above paradigm -- which we call "Resource-Restricted Cryptography" -- changes the rules of the game in cryptographic definitions and protocol constructions, and resolves the above apparent contradiction.


The talk is based on joint work with Aggelos Kiayias, Rafail Ostrovsky, Giorgos Panagiotakos and Vassilis Zikas.
略歴
Since Fall '17, Juan A. Garay is a full professor at Texas A&M University's Computer Science & Engineering Department. Previously, after receiving his PhD in Computer Science from Penn State, he was a postdoc at the Weizmann Institute of Science (Israel), and held research positions at the IBM T.J. Watson Research Center, Bell Labs, AT&T Labs--Research, and Yahoo Research. His current research interests include both foundational and applied aspects of cryptography and information security. He is the author of over 170 published works (including articles, patents, and edited volumes) in the areas of cryptography, network security, distributed computing, and algorithms; has been involved in the design, analysis and implementation of a variety of secure systems; and is the recipient of a Thomas A. Edison Patent Award, two Bell Labs Teamwork Awards, an IBM Outstanding Technical Achievement Award, and an IBM Research Division Award. Dr. Garay has served on the program committees of numerous conferences and international panels---including co-chairing Crypto 2013 and 2014, the discipline's premier conference. He is a Fellow of the International Association for Cryptologic Research (IACR).
懇親会特別ステージ#1

―Banquet Special Stage #1―
演者
日時
会場
懇親会特別ステージ#2

―Banquet Special Stage #2―
演者
桂 三幸
桂 文枝 一門

日時
会場